Muslim Children Book Club
Give the Gift of Knowledge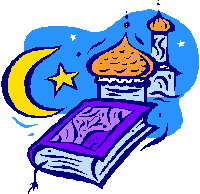 Assalamu Alaikum and thank you for visiting the Muslim Children Book Club. If you are interested to know more or join the book club please e-mail us at brightkids1@juno.com . We are here to help you choose the right books for your child. We strive to provide an excellent personalized customer service inshaAllah in order to ensure your satisfaction. Please email us your comments and suggestions.


Mission
To promote the love of Allah and Islam in the hearts and the minds of Muslim children.
To promote literacy and the love of reading among Muslim children

To provide Muslim children with high quality Islamic books
To offer you very competitive prices
To help you choose books that your children will love
To provide an excellent personalized customer service
To provide critical reviews of the books that we carry

There is no membership fees, but in order to become a member and enjoy the benefits of the Muslim Children Book Club you have to initiate your membership by a purchase order of four books at the discounted price.
Your membership will be initiated by placing your first order of four books and it will continue for the following 12 months. Your membership has to be renewed annually if you would like to continue enjoying the special prices of our books.
There is no obligation to buy more books during the 12 months except for your initial order.
As part of our service you can also request a listing 6 or 12 titles made especially for your children age, gender and interest. You can then purchase these suggested titles together or you can have them sent to your children when ever you choose. Please fill in all the pertinent information in the form, print and sent it with your check to the address below. Please contact us for shipping and handling.
Due to the special discounted prices that we offer you, all sales are considered final and there is no return or refund policy except in the case of damaged books.

The following is the list of books we carry and the prices we offer to the members of the Muslim Children Book Club. Please e-mail us if the book you are looking for is not on the list, we will do our best to get the book for you provided that the title you are looking for meets the Muslim Children Book Club criteria in terms of content and quality. Just e-mail us the title, publisher and author of the book that you are looking for.
Titles for Toddlers & Preschoolers
Retail Price
Members Price
Animal
4.99
4.50
Allah Give Me Two Eyes
4.99
4.50
The Food We Eat
4.99
4.50
We Are Muslim Alhamdulillah (Hard Cover)
4.99
4.00
Our Loving Grandparents
4.99
4.00
Jamal's Prayer Rug (Board Book)
4.99
4.00
Inside And Under The World Of Wonder
5.99
5.50
Emaan Reading Series
Level K1
The Doll, Can You See, What Is It?,
The Ball, Run And Jump, The Kite
23.94
21.94
Emaan Reading Series
Level K2
Lets Go, The Pet Shop, The Tent,
Friday, My Pets, Dinner
23.94
21.94
Emaan Reading Series
Level 1
Time For Bed, Animals, Tiny Tales,
I Can Learn, Colors, Cars, Trucks And Buses
23.94
21.94
Titles for Kindergartener And Lower Elementary
When I Grow Up
4.99
4.50
Fatima's Surprise
3.99
3.50
My Mom Is A Wonder (Hard Cover)
6.99
6.50
The Seven Suras Surprise
3.99
3.50
The Hajj Adventures Of Jamila And Fasfoose

3.99
3.50
My 1st Word Book (Arabic/English)

19.99

17.99
The Ramadan Adventures Of Fasfoose Mouse

3.99
3.50
Zaki's Ramadan Fast
14.99
13.50
Grandma's Garden
3.99
3.50
Surprise In Mommy's Tummy

5.99
5.50
Animals In Islam
5.49
5.00
A Gift Of Friendship
5.49
5.00
A Day With The Dinosaurs
6.99
6.00
Emaan Reading Series
Level 2
Helping Hands, A Day At The Park,
What Did You Say?, Let's Go For A Ride,
Who Knows?, Seasons

23.94
21.94
Emaan Reading Series
Level 3
Trips To Remember, Acts Of Kindness,
Boats In Our World, Sharing And Caring,
A Home For Fuzzy
23.94
21.94
Emaan Reading Series
Level 4
Mother's Love, Caring For Our World,
Accidents Can Happen, Friendship,
Surprise, Surprise, Learning As We Grow
23.94
21.94
Amana Reading Series
1st grade
Crocodile Pray, Miswak, First Fast, The Axe, Snowed In, Bad Day, Good Day

3.99
each
3.50
each
Amana Reading Series
2nd grade
Jamal's Jam, The Attic, Bismillah, Tomatoes, Gone Fishing, Finders Keepers
3.99
each
3.50
each
Amana Reading Series
3rd grade
Muffins, Blueberries
6.99
5.99
Titles for Upper Elementary
Maariyah's Day

11.95
11.00
What Should We Say

6.99
6.50
Isabella Of Spain

7.95
6.95
New Friends, New Places

4.99
4.50
Adventures In The Nile Valley

5.99
5.50
Marvelous Stories From The Life Of Muhammad

6.99
6.50
The Prophet's Of Allah (5 volumes)
7.99
6.99
The Three Muslim Festivals
9.95
8.95
Burhaan Khan

5.99
4.50
Umar And The Bully

5.99
5.50
Ramadan

15.99
14.99
Tell Me About Hajj
14.95
12.00
AbuBakr
3.50
3.00
Umar Ibn Al Khattab
3.50
3.00
Uthman Ibn Affan

3.50
3.00
Ali bin Abu Talib

3.50
3.00
Ahmad Deen and Aztec Warrior

5.50
4.50
Ahmad Deen and Jinn at Shaolin
6.95
5.95
Learn About Islam
9.95
8.95
The Army of Lions
9.95
8.95
Emaan Reading Series
Level 6
The Twins And The Big Quiz,
The Twins And The Tug Of War,
The Twins And Who's The Thief,
The Twins And The Missing Math Paper,
The Twins And The Joker,
The Twins And The Mix-up
23.94
21.94
Amana Reading Series
4th grade
Chicken Pox, The Cave
7.99
each
6.99
each
Amana Reading Series
5th/6th grade
In Anger, The New Kid
9.99
each
8.99
each
Titles for Middle and High School
Isabella of

Spain

7.95
6.99
Marvelous Stories From The Life Of Muhammad
6.99
6.50
Abu Bakr
3.50
3.00
Umar ibn Al Khattab
3.50
3.00
Uthman ibn Affan
3.50
3.00
Ali bin Abu Talib

3.50
3.00
The Memory of Hands
8.95
7.95

Activity Books

Let's Learn From The Holy Qur'an

5.99
5.50
Full Circle
5.99
3.99
Color and Learn Salah
5.95
4.95
The Life And Sayings Of Rasulullah
4.99
4.50
My Ramadan Fun Pack
8.99
8.00
Our Religion Is Islam
4.99
4.50
My Coloring Book Of Salah
4.99
4.50
Software
Arabic Playhouse
39.90
20.00
Alefon Ba'on

39.90
37.90

Please use one of the following means to place your order or to contact us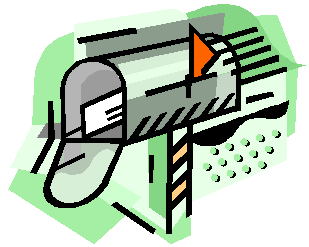 Mailing address
Muslim Children Book Club
2727 Willow Glen Circle
Indianapolis, IN 46229

Tel/Fax

317-895 5437

E-mail

Web Site

http://azkiah.tripod.com/Mcbc/MCBC.htm

Give the Gift of Knowledge
Copyright © 2000 [BrightKids]. All rights reserved.
Revised: June 19, 2000